Moderators: honeev, Leonid, amiradm, BioTeam
Garter

Posts: 2
Joined: Mon Apr 02, 2012 2:04 am
It's a
Gram (-) cocci
I believe it's
motile
with this
I'm having trouble with it's oxygen dependency.
Gelatin test
- Negative-solid
Carbohydrate Fermentation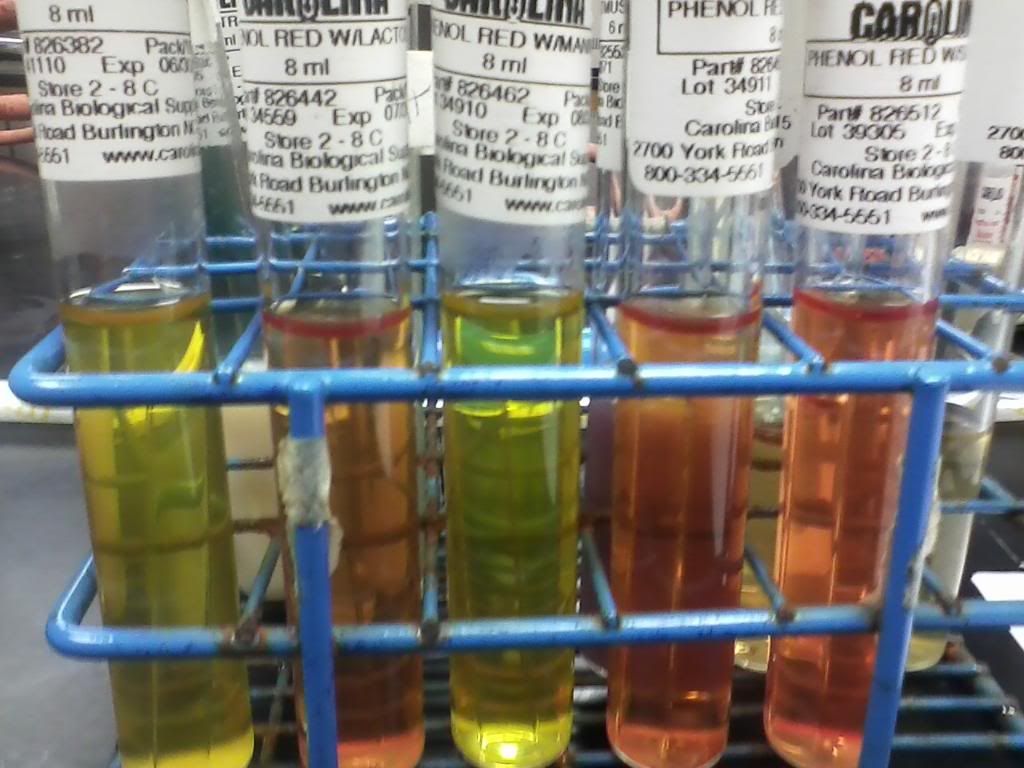 Glucose + Lactose - Man+ Mal- Suc-
MR-VP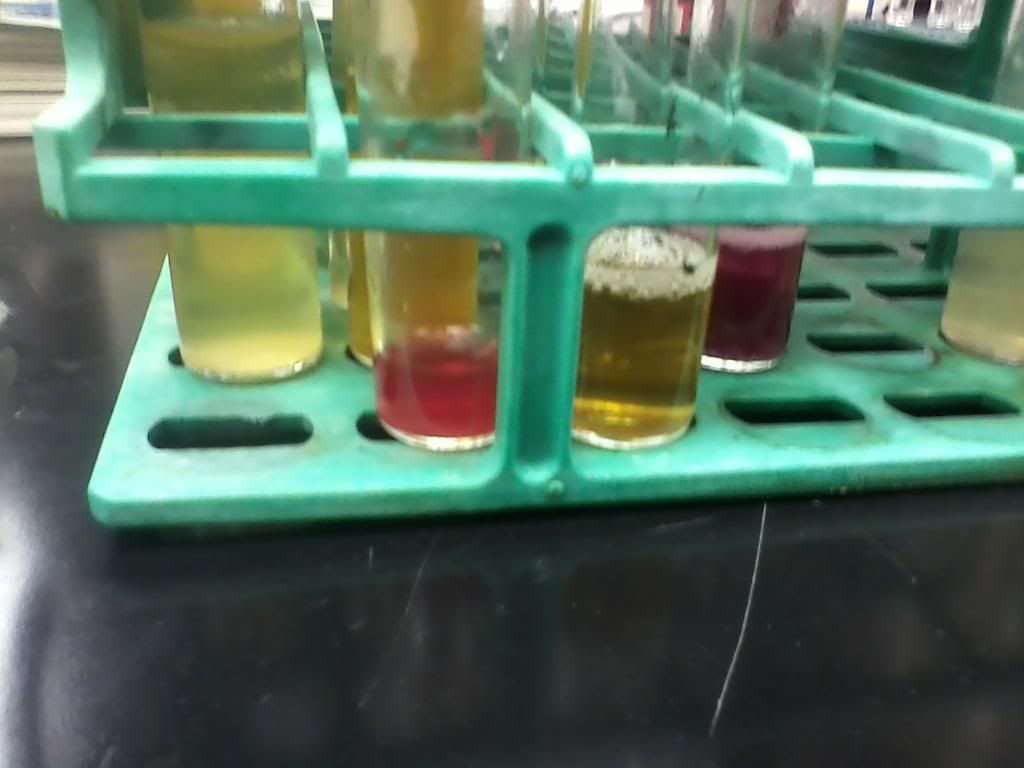 Methyl Red test- Pos Voges-Proskaur test -Negative(i think)
Catalase
- Giving me problems. I thought it was Fac anerobe because of my FTM, but with this test it won't give me bubbles when i add the H202.
Oxidase
- Neg
Nitrate
- Negative(I re-inoculated to make sure, will check on monday)
Starch-
believed negative
Casein-
negative. Inoculated twice
Fat Hydrolysis
- Positive
Urease
- Negative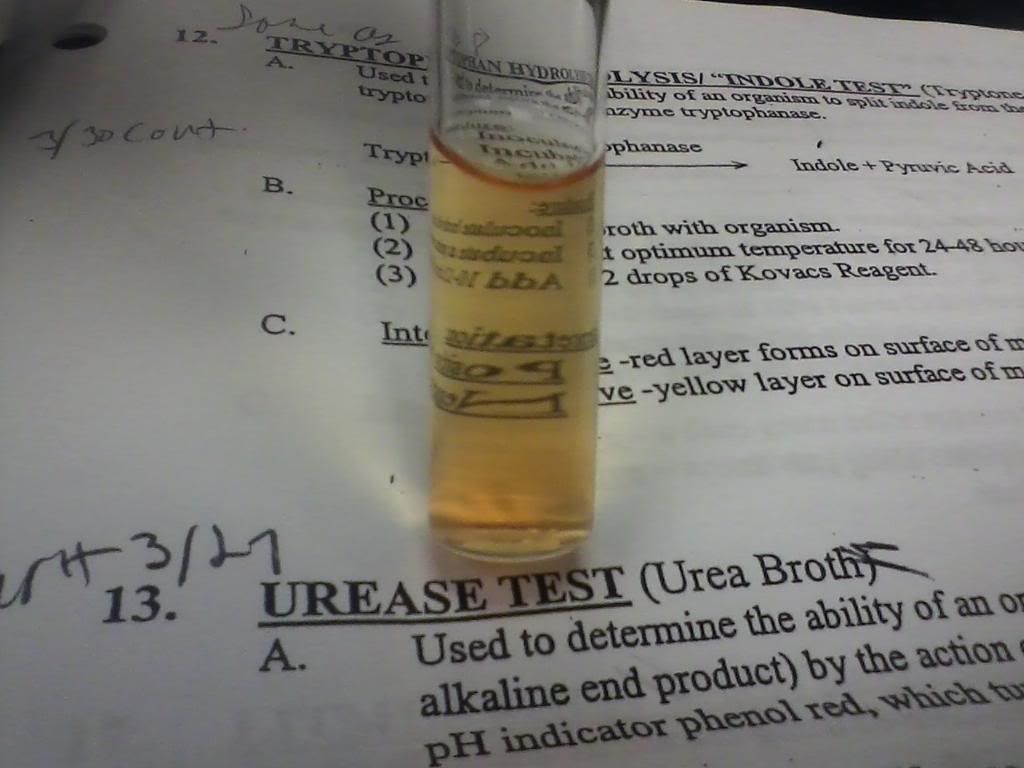 Hydrogen sulfide productio
n- KIA agar- Def growth- neg results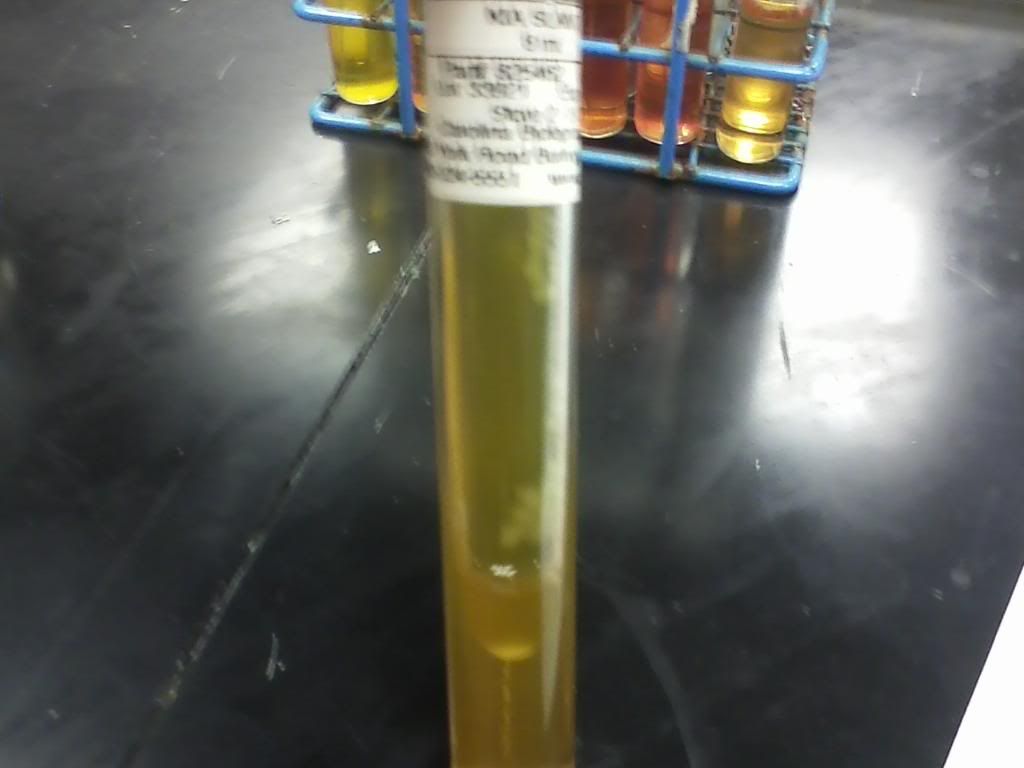 Citrate utilization
- negative- innoculated twice-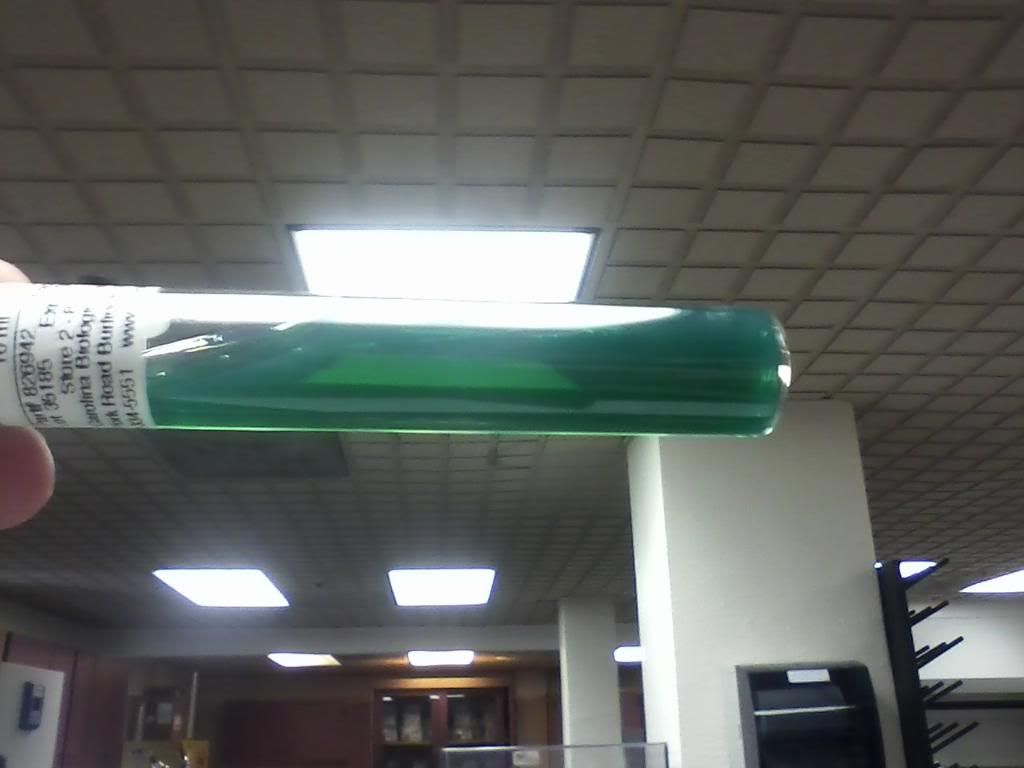 Litmus milk
-not sure yet, incubating more-
lysine decarboxylase test
- contradicts my glucose test, this is neg =/
---
Garter

Posts: 21
Joined: Tue Feb 14, 2012 4:31 am
The first one looked like mine. I put variable but I think it was negative since I moved it accidentally... the sharp needle is too dam fragile. Thats just me.
---
Garter

Posts: 21
Joined: Tue Feb 14, 2012 4:31 am
The litmus milk is pink..
---
Who is online
Users browsing this forum: No registered users and 5 guests