Moderators: honeev, Leonid, amiradm, BioTeam
Garter

Posts: 1
Joined: Thu Jun 12, 2008 8:39 pm
I found this north of San Antonio, TX. I got to watch it as it crawled out of its old exoskeleton. It was this color immediately after emerging, and then steadily changed to jet black over the course of a few hours. What is it?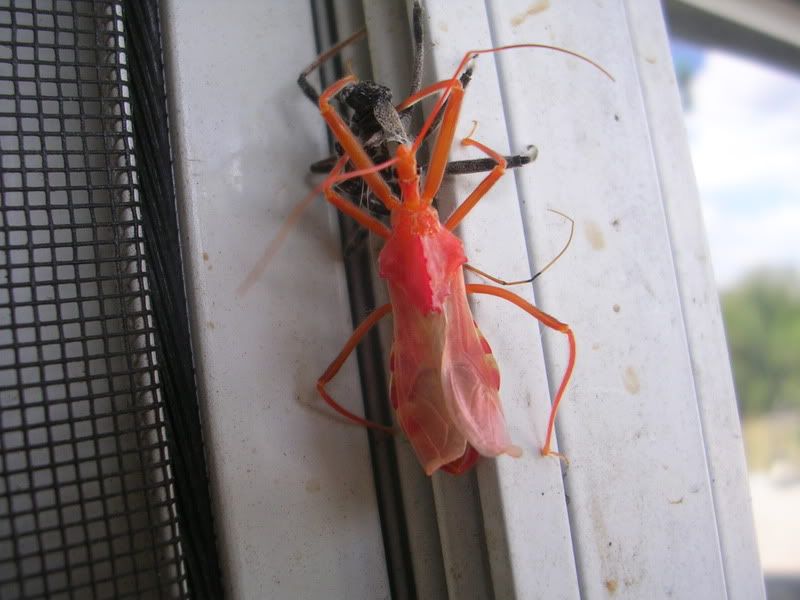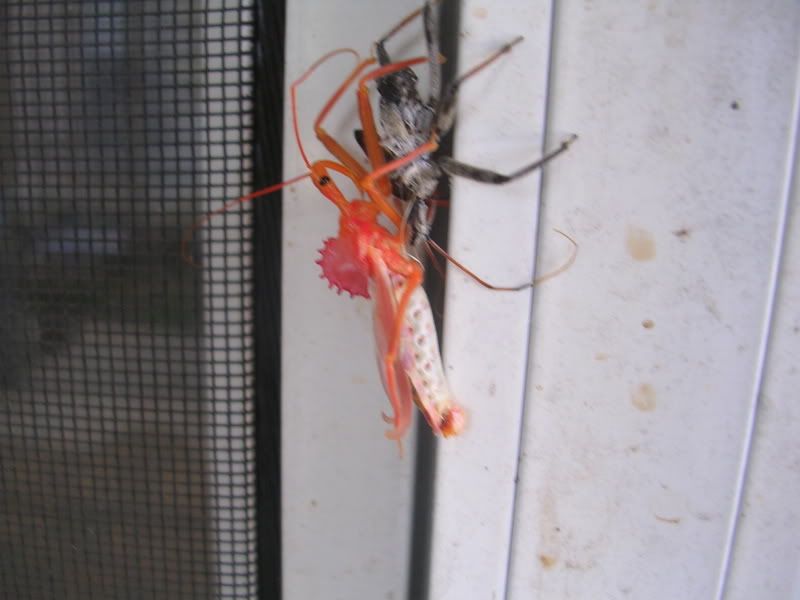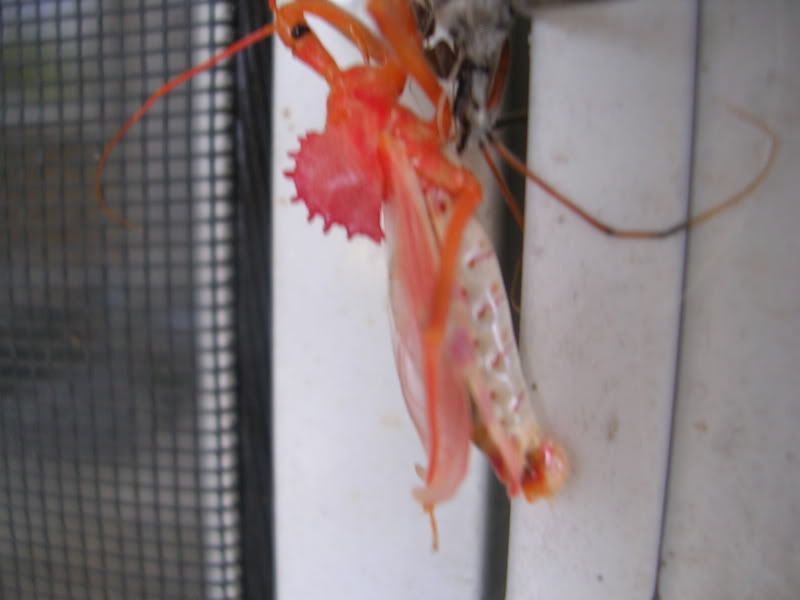 ---
Garter

Posts: 3
Joined: Wed Jun 18, 2008 5:03 am
oh dear, intresting o.o
Never seen anything much like that.
Perhaps some kind of relative to Grasshopper
And it looks like it's got a Venus Fly Trap on its back..wow..
---
King Cobra

Posts: 690
Joined: Wed Sep 21, 2005 2:47 am
Location: Kansas
Contact:
Wheel bug,
AWESOME pictures!!!

These are awesome pictures, it is now an adult because of the wings!
Arilus cristatus I am not sure if I spelled the species name correctly.
It is a type of Assassin Bug in the Hemiptera true bugs family.

Man in civilization surveys the creature through the glass of his knowledge and sees thereby a feather magnified and the whole image in distortion. - Henry Benson
---
Be careful with or around these bugs. Their rostrum can inject a powerful tissue dissolving toxin, quite painful from what I can gather and if you happen to be allergic to bee stings, it can produce the same reaction thereof. In some species, they can release a stream of toxin from the rostrum, maybe reaching about one foot in distance and it can cause skin irritation and temporary blindness if introduced into the eyes.
Ken Ramos, Aviation Ordnanceman USN Ret.
Western North Carolina
"If you see an explosives handler running...try to keep up with him!"
Ken's Nature Study
---
King Cobra

Posts: 690
Joined: Wed Sep 21, 2005 2:47 am
Location: Kansas
Contact:
Yeah, I think you will be okay as long as you don't grab it. I don't think they are aggressive but Ken Ramos is right to be careful!

Man in civilization surveys the creature through the glass of his knowledge and sees thereby a feather magnified and the whole image in distortion. - Henry Benson
---
Who is online
Users browsing this forum: No registered users and 3 guests