Moderators: honeev, Leonid, amiradm, BioTeam
Can anyone explain to me what a Mosquito Eater is? I was with my friend hugh and I spotted what looked like a very large mosquito, he said it wasn't a mosquito but in fact it was a mosquito eater... What is a mosquito eater?
---
---
---
---
Here is a lot of such insects. As I know, there adults eat anything apart from nectar or dew.
Evolution will arrange everything
---
---
i_r_e_d wrote:Here as in your home in Israel?!
Yes, I am steal at Israel...
Such giant moskito often fly to the room at evening.
Evolution will arrange everything
---
---
King Cobra

Posts: 690
Joined: Wed Sep 21, 2005 2:47 am
Location: Kansas
Contact:
Is this the same animal?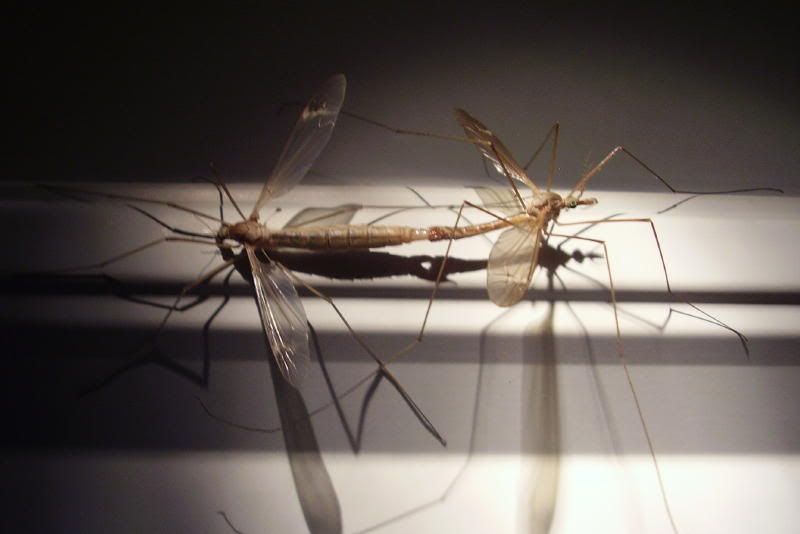 Man in civilization surveys the creature through the glass of his knowledge and sees thereby a feather magnified and the whole image in distortion. - Henry Benson
---
---
---
Coral

Posts: 317
Joined: Tue Feb 21, 2006 12:48 pm
Location: India [place where religion rules people]
I have seen such insects even in a place called munnar in South India but it is a place whose altitude is higher than where most of us live.
"Nothing in biology makes sense except in the light of evolution"
-Theodosius Dobzhansky
---
Who is online
Users browsing this forum: No registered users and 6 guests